Working on media coverage for your organisation or client? Here are six reasons why monitoring #journorequest can help you get better results. If you haven't got time for all 6 reasons, the super reason is: #journorequest is where journalists are.
1. Journalists at high profile media outlets use #journorequest
The appeal of Twitter to journalists is obvious. A journorequest tweet is a quick and effective way to access a massive network of sources. People know people and will tag in experts they know. 'Twitter magic' creates interesting and serendipitous connections – helping journalists produce original content. These are the most frequently mentioned outlets from the biographies of the thousands of journalists using #journorequest.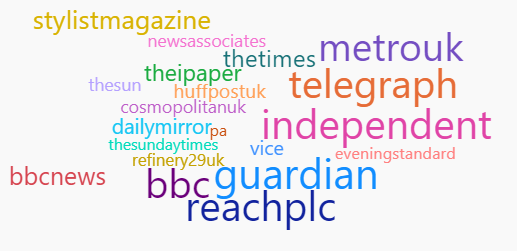 2. Journalists choose #journorequest because it's so fast
One of the reasons journalists choose #journorequest is because it's fast. When all a journalist wants to finish a piece is a quick chat and a short quote, then using Twitter as a rapid response service is helpful. Here are examples of journalists using #journorequest to look for quick comment in 'the next hour'. All were high profile media coverage opportunities.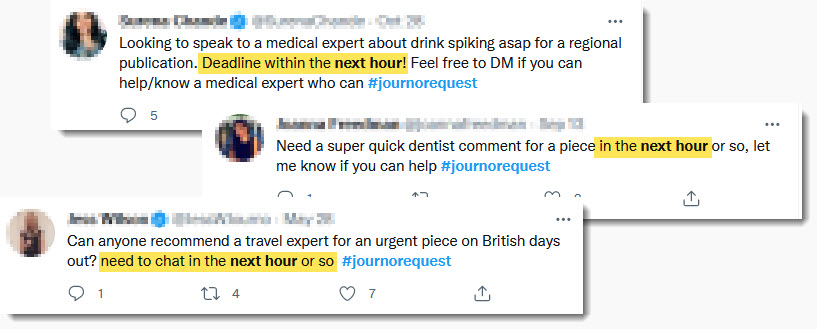 3. Journalists work odd hours; #journorequest is open all hours
In the real world journalists work odd hours and shifts. They send requests in the evening and at weekends. Granted, this might not be ideal for work-life balance, but having a #journorequest monitoring service working in the background can give peace of mind that you can see relevant media opportunities whenever you're at your desk (or smartphone).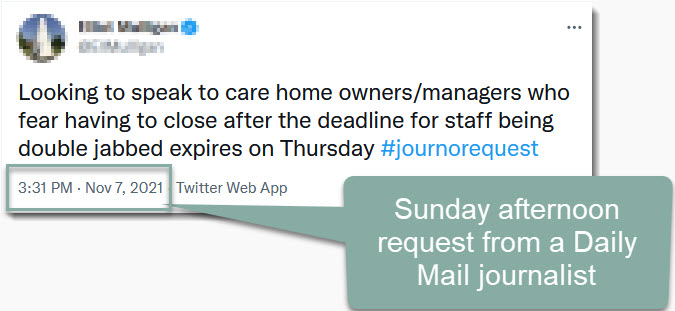 4. Requests can be delivered to your inbox
You don't have to be constantly monitoring Twitter yourself to find your journalist requests. Tools like IFTTT or Zapier can be used to monitor Twitter and trigger alerts. It's possible to have tweets populate a Google Sheet. An easy and reliable way to keep up with #journorequest is to subscribe to Dot Star Media and have requests come straight to your inbox (or Slack or Microsoft Teams). As part of our journalist enquiry service we track the hashtag and deliver notifications for requests from verified journalists. You'll also receive the requests that journalists submit directly on our submit form.

5. Tweeted requests are concise
Brevity is highly valued by anyone who has to scan hundreds of media requests every day. Twitter lends itself to brevity and 280 characters is usually enough space for a journalist to say what they need. Journalists are pretty good at saying what they want to say within finite word limits.
6. You can filter #journorequest to receive requests relevant to your sector
#journorequest is a popular hashtag full of media requests in many sectors. Dot Star Media classifies requests into topics. This means you can receive sector based requests, without noise. Here are the topics, showing request volumes over a 6 month period.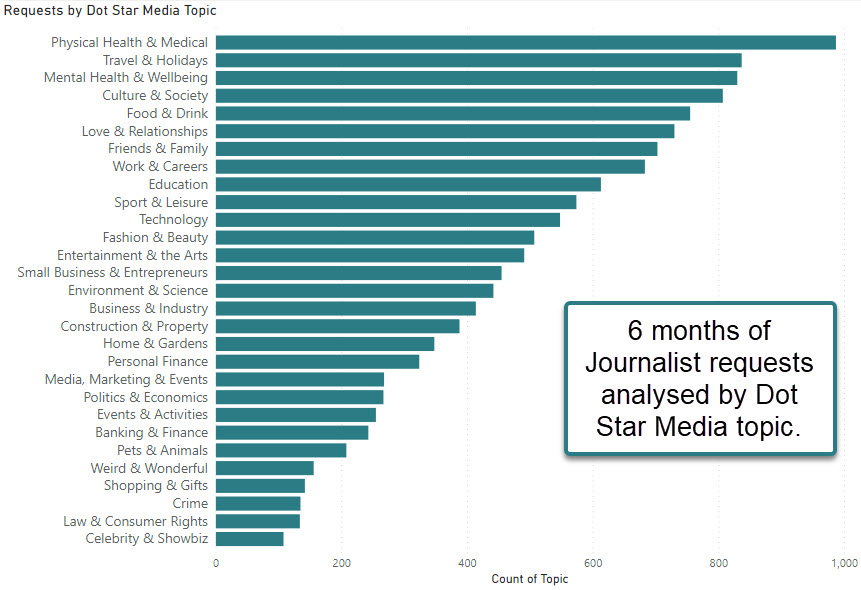 As well as classifying requests in to topics, Dot Star Media lets you filter requests by keyword. Keyword filtering works particularly well for single issue specialists, or niche organisations who value relevance over the volume of requests.
Last word
We'll leave a last word in this post to Will Hobson, PR + London Director at Rise At Seven.
I'm loving Journorequest atm so many good opportunities on there make sure if you're a PR you're checking it out regularly!

— Will Hobson (@WillHobson) January 6, 2021
---

More information on how the Dot Star Media journalist enquiry service can help tracking #journorequest can be found here.