User interface update
We've added text to the profile page to indicate whether filters are active and affecting your journalist request feed.
Keyword filters, when applied, reduce the number of requests that you receive by excluding all requests except those that include your keyword. The new indicators serve as a visual reminder that filters are being applied.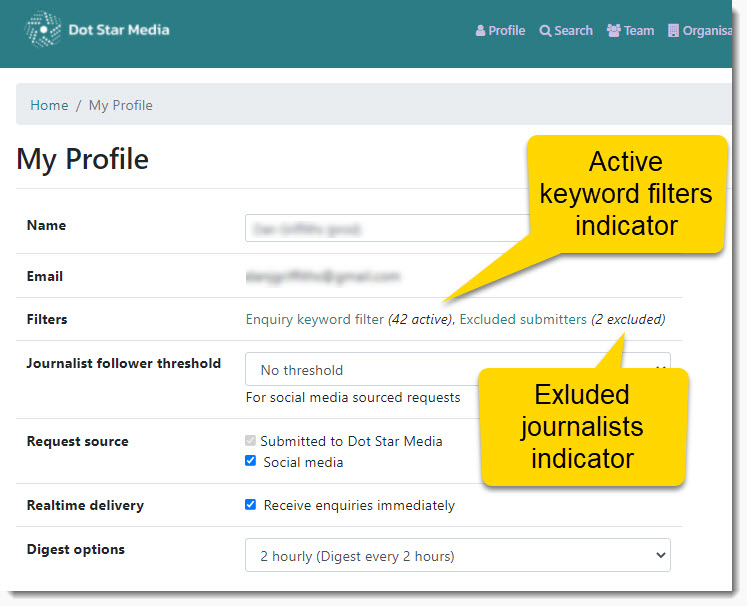 Keywords are great for 'single-issue' organisations
Keyword filters are particularly useful for single-issue organisations who can find the individual Dot Star Media topics too broad. Say you are looking to get some media coverage for a nature reserve you might choose to receive only journalist requests that include words like: ecology, ecosystems, environment, trees, plants, bio-diversity, biology, wildlife, nature, reserve, environment, etc, etc
Using keyword suggestions
Getting into a journalist's head and thinking of all the possible keywords that you want to be alerted on isn't easy. To assist with the process, as you enter keywords we'll automatically suggest possible related terms – click on these to add them as keywords.

Support
For help and advice on getting your keywords right please contact us. We'd like to help.