Dot Star Media 'gold' tier customers can receive their journalist request notifications in Slack.
Having your journalist requests sent to a Slack channel might work better than email alerts for a couple of reasons: Delivery to Slack is quicker than email and it's easier for your team to collaborate on the best way to respond to a request.
How to setup Slack for Dot Star Media journalist requests
First of all, decide where you want to see your journalist request alerts. From the Slack desktop application or website choose an existing channel, or create a new Slack channel.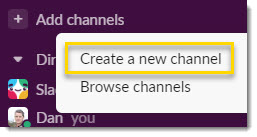 Next, give your new channel a name and description and press the 'create' button. You can invite colleagues to the Slack channel that will receive journalist requests now, or later on.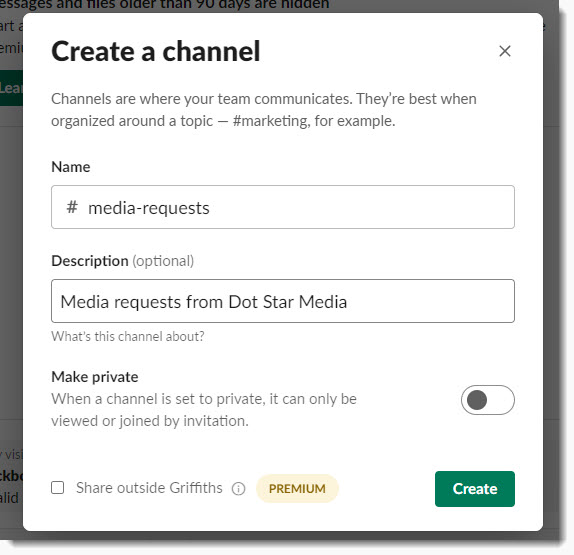 Once your new channel exists the next step is to create a Slack app. Visit https://api.slack.com/apps and press the 'create new app' button.

Choose the Create an app 'From scratch' option
Your new app will need a name. In this example I called our app 'Dot Star Media alerts'. Then pick the workspace that contains your channel for receiving journalists requests. Press the 'Create App' button.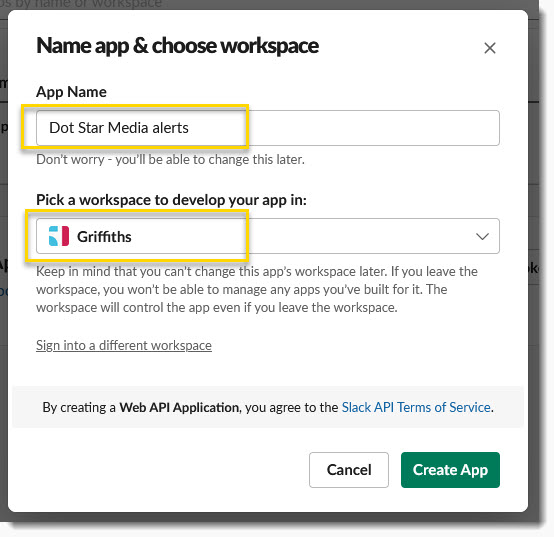 On the next page, called 'Building Apps for Slack', select 'Incoming Webhooks'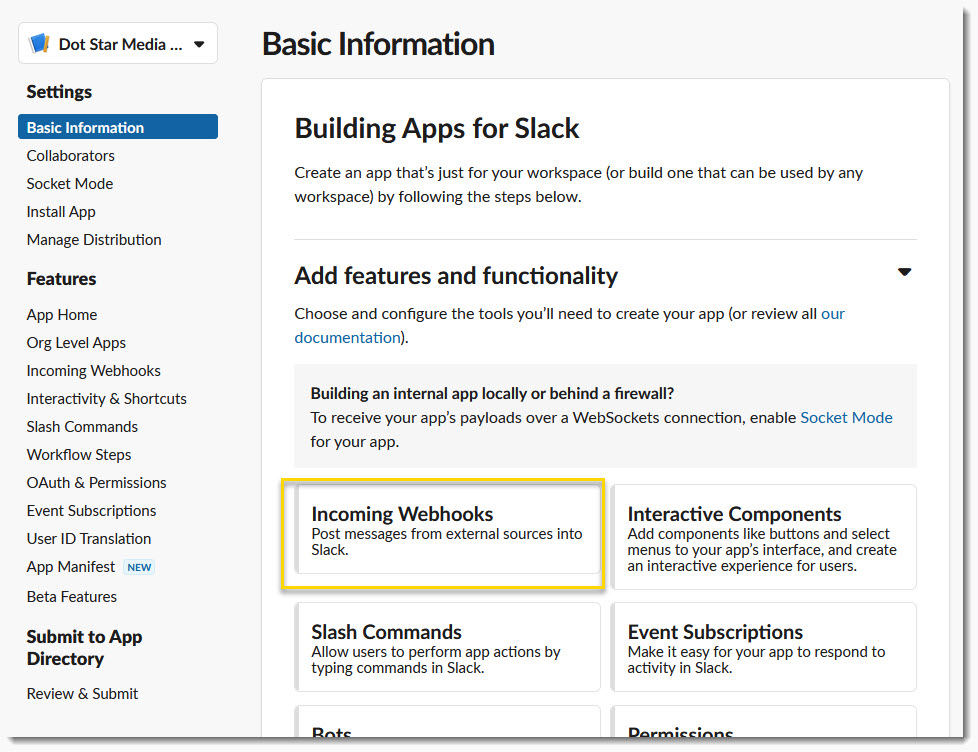 Then, if not already activated, switch the 'Activate Incoming Webhooks' to 'On'. Depending on how you are currently using Slack in your organisation, this may already be selected.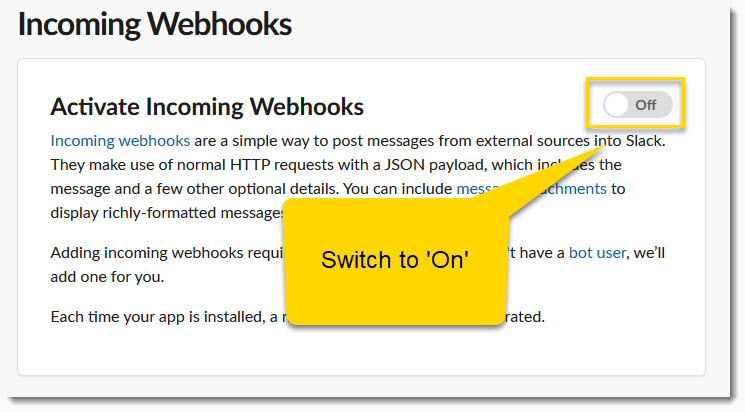 The next step is to press 'Add New Webhook to Workspace'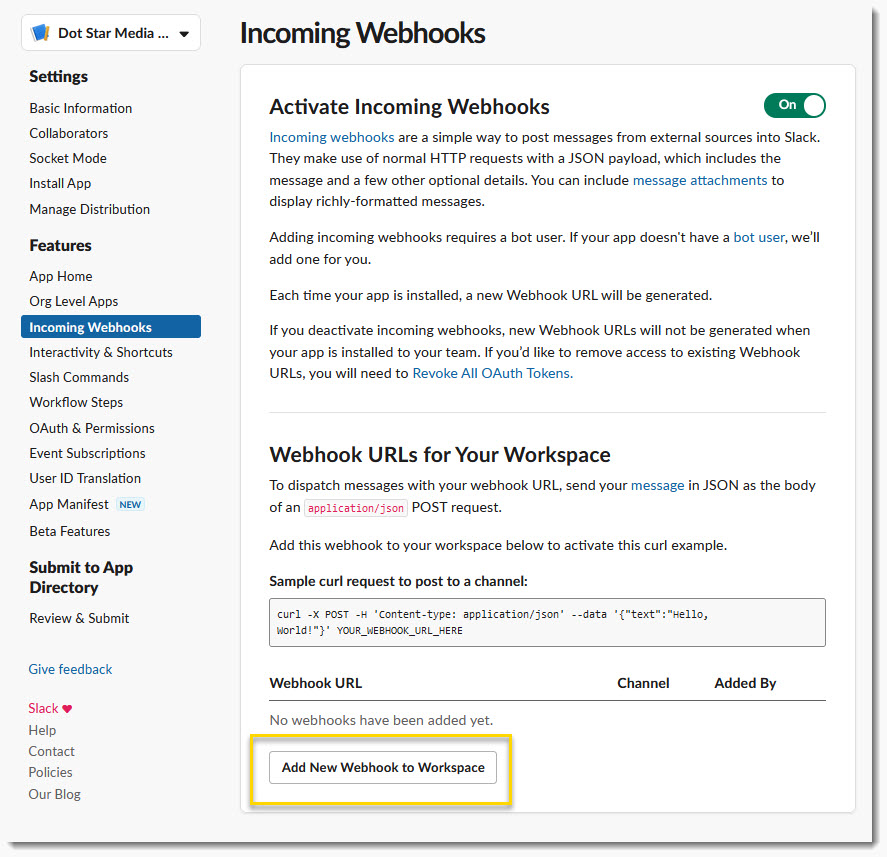 Choose which channel to send journalist request alerts to, and press 'allow'.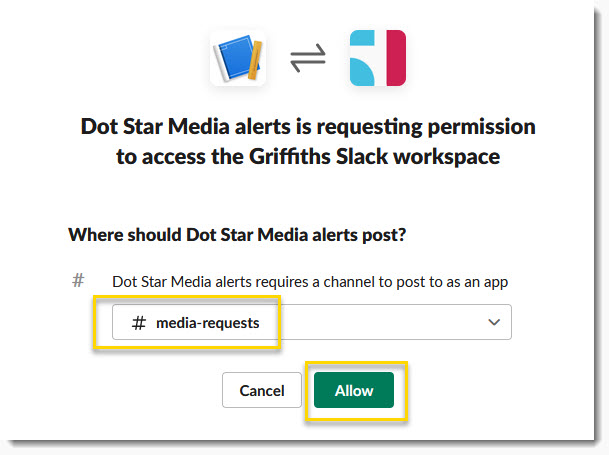 You'll then be taken to a page that provides you with your new Webhook URL. Copy the Webhook URL to your clipboard and head over to the Dot Star Media website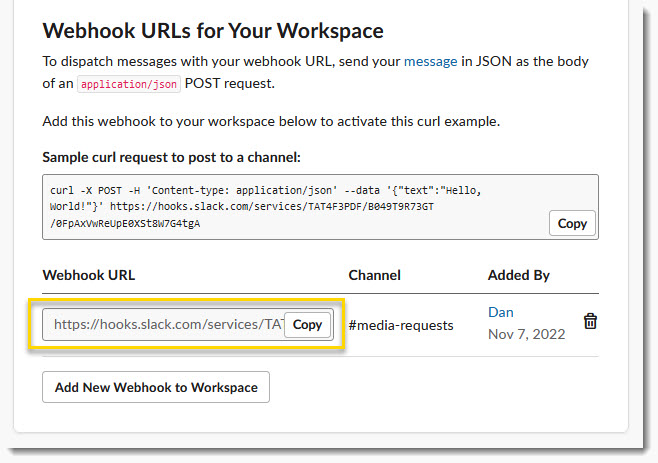 On the Dot Star Media website, from the navigation menu, click 'Organisation' and then 'Configure channels'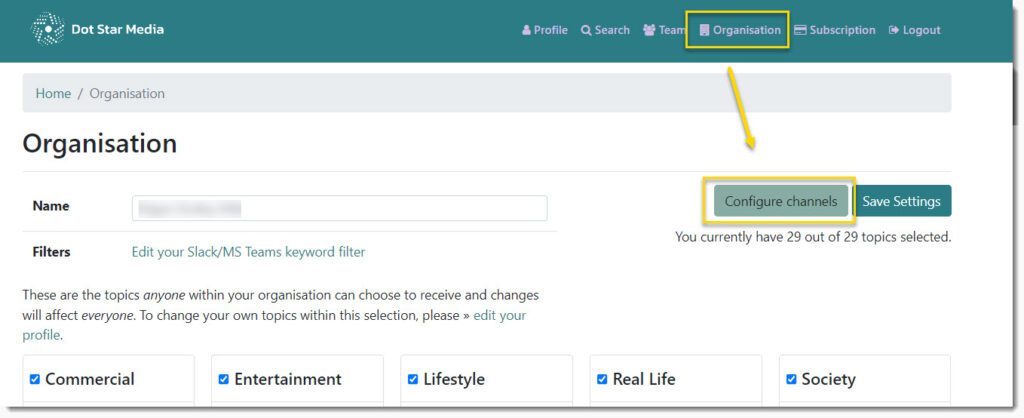 This will open the 'Distribution Channels' page. Check the 'Slack webhook enabled' check box and paste in the Webhook URL from your Slack app into the webhook url box and Save Settings.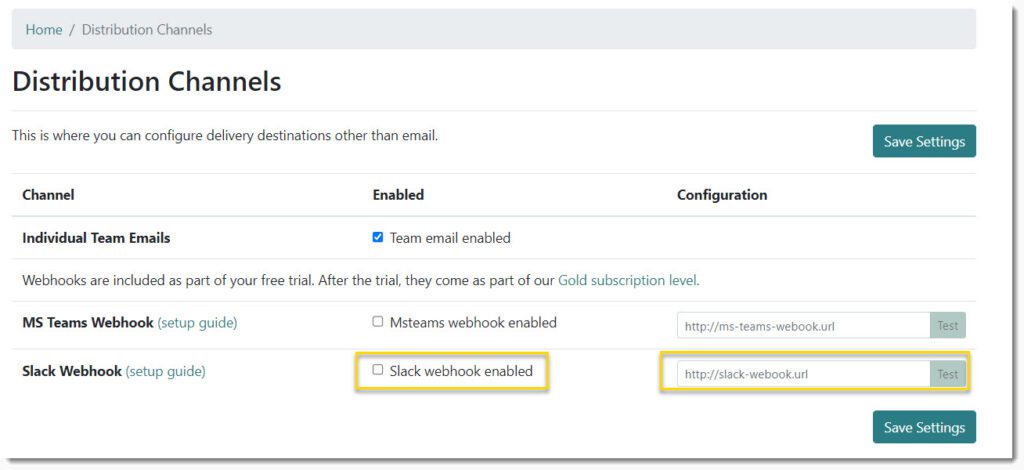 And now, your journalist request alerts should feed into your Slack channel as they happen.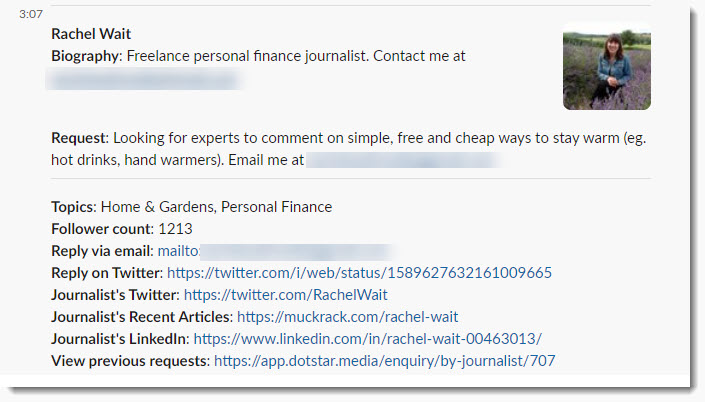 There are quite a few steps here. Please contact us for support as required.