One of the most popular hashtags on Twitter for journalists is #journorequest, which – as readers here will know – allows journalists to find sources, experts, or stories for their articles. But has the use of this hashtag changed since Elon Musk took over Twitter in October 2022?

We analysed the data and found that the number of journalists using #journorequest has remained broadly stable since the Musk acquisition.
The chart below shows the monthly count of individual journalists using #journorequest from April 2022 to March 2023. There is no significant increase or decrease in the trend, despite all the controversial changes that Musk has introduced to the platform.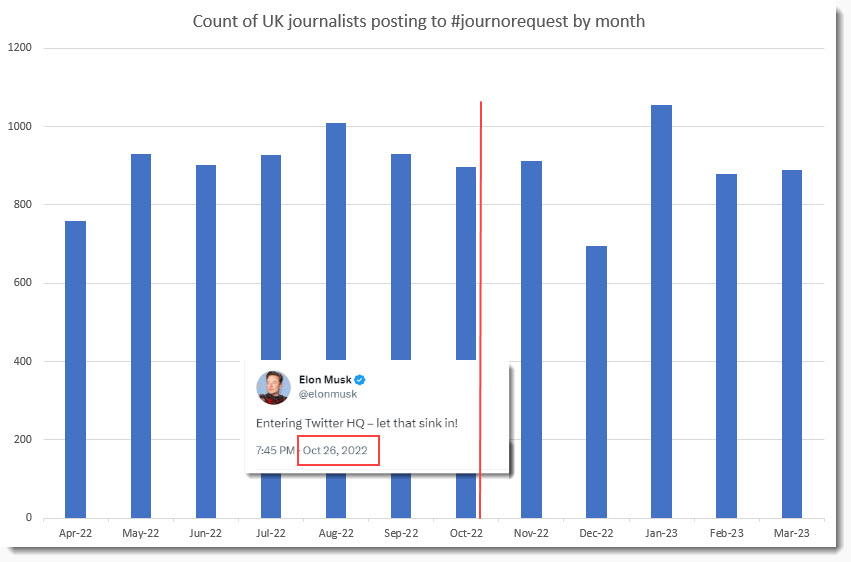 This suggests that journalists are continuing to find value in using #journorequest on Twitter to connect with potential sources and stories.

At Dot Star Media we monitor the #journorequest hashtag 24/7 for journalist requests, and send alerts to subscribers for relevant opportunities – helping people respond to journalists promptly and win media coverage. Journalists can also submit requests to our network of public relations professionals, charities, businesses and academic institutions through our free journalist enquiry form.