Dot Star Media technology monitors tweets posted to #journorequest and other related hashtags on Twitter. We identify which tweets are requests from journalists and send prompt alerts to subscribers – by email, Teams or Slack.
Frequency of hashtags appearing in journalist requests can give an indication of what subjects are in journalist minds.
Many themes are seasonal or recurring. Knowing what typically gets talked about through the course of a (normal) year can help with campaign planning.
Here's a month-by-month look at top hashtags used by verified journalists over the last few months. I'll continue to update this post for the next few months.
April 2022
Cost of living crisis and the HRT shortage emerged as topics in April 2022.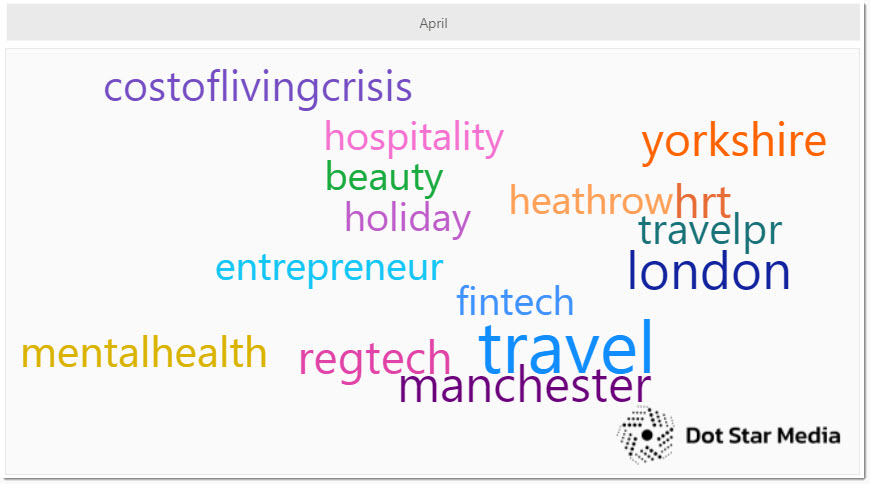 March 2022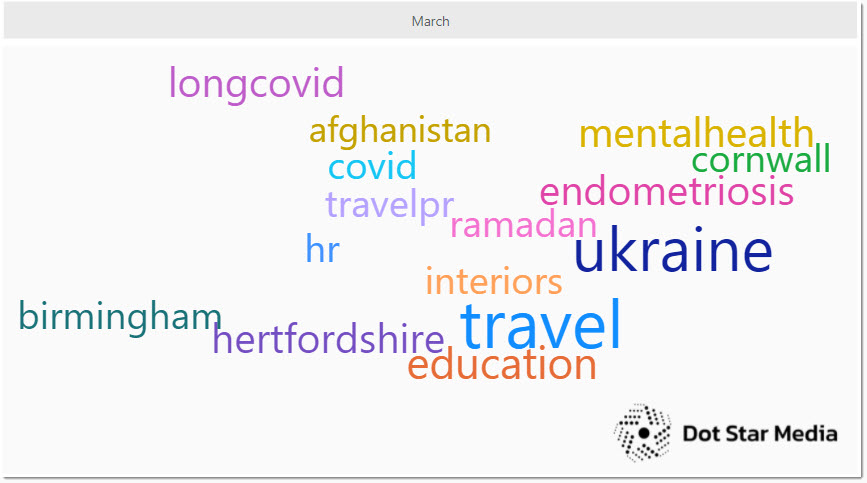 February 2022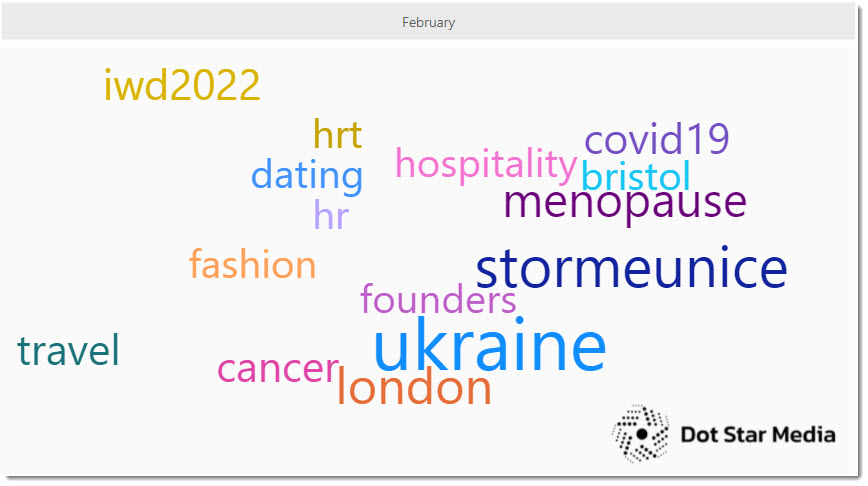 January 2022
Seasonal themes around Travel, and Valentines Day.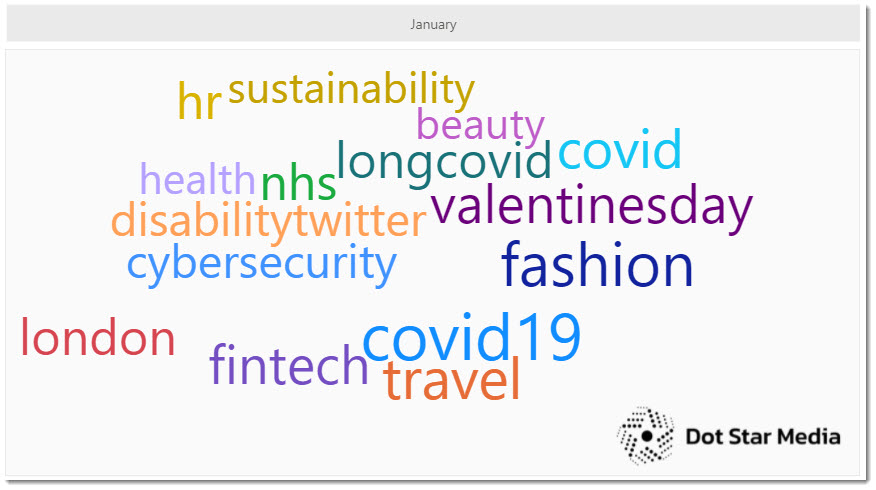 December 2021
Covid and Omicron were unwanted themes in December with NHS and Mental Health featuring regularly as related topics.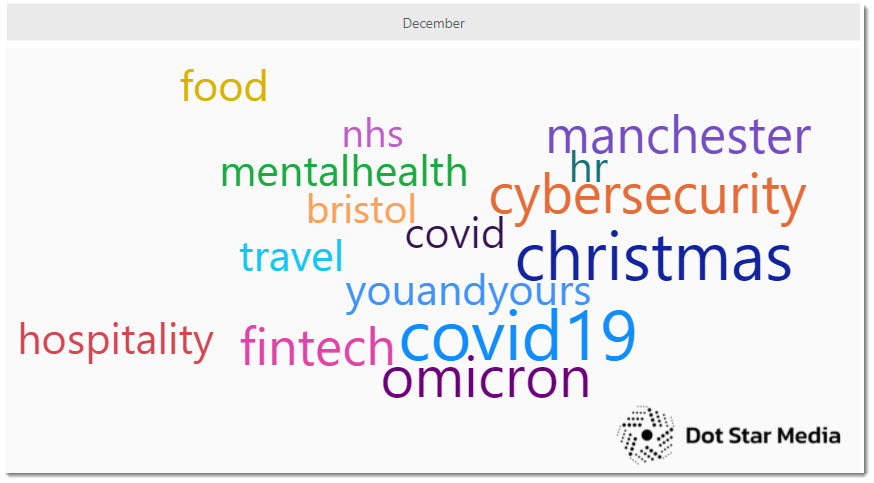 November 2021
November sees Black Friday which is an annual event in the UK now, usually occurring on the fourth Friday in November.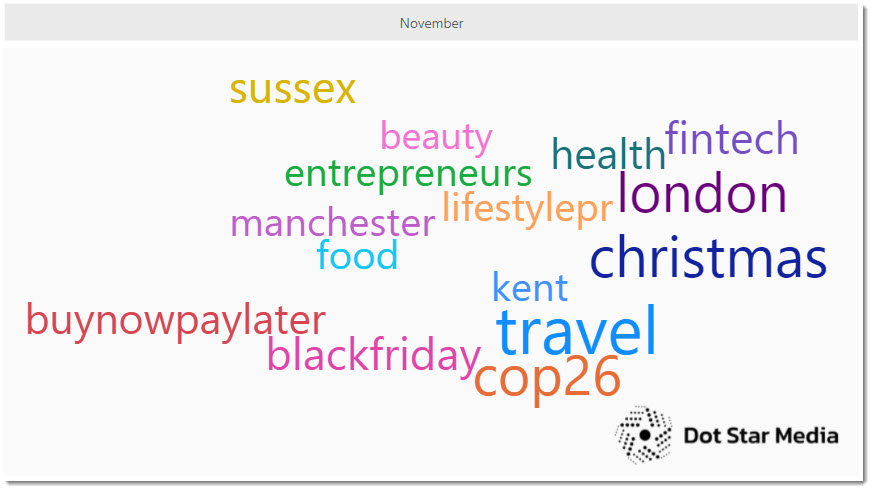 October 2021
October 2021 saw the COP26 climate conference, with Christmas and Travel themes also strong.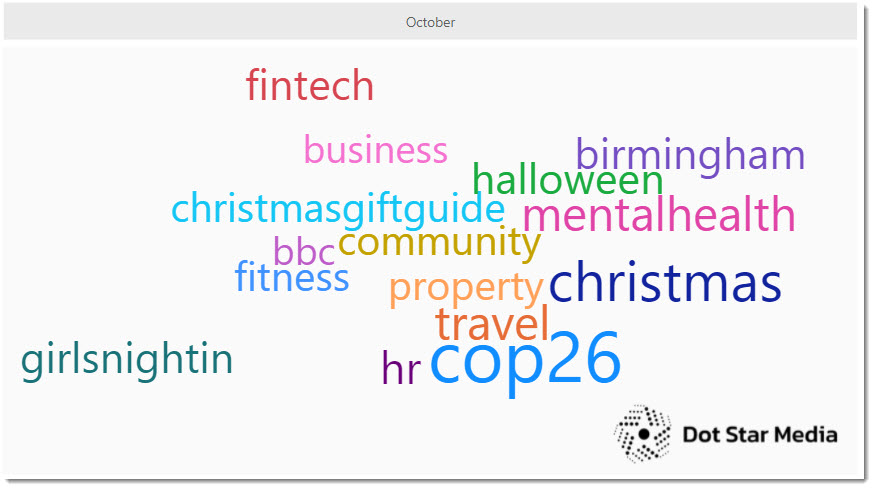 September 2021
In the early Autumn the data from #journorequest shows journalists turning their attention to Christmas stories, with product reviews, gift guides and Christmas stories.