Keyword filters make your Dot Star Media journalist request feed more relevant by removing requests that don't contain one of your keywords. Used well, keyword filtering will save you many hours a month.

The trouble is, choosing what your actual keywords should be isn't always easy. If you don't have the right keywords, you might miss out on relevant requests.

A subscriber asked us yesterday how they could test to see if they had missed out on any requests because of their keywords. We wanted to provide a straightforward way of doing this, so today have added a filter toggle to the Recent Enquiries page.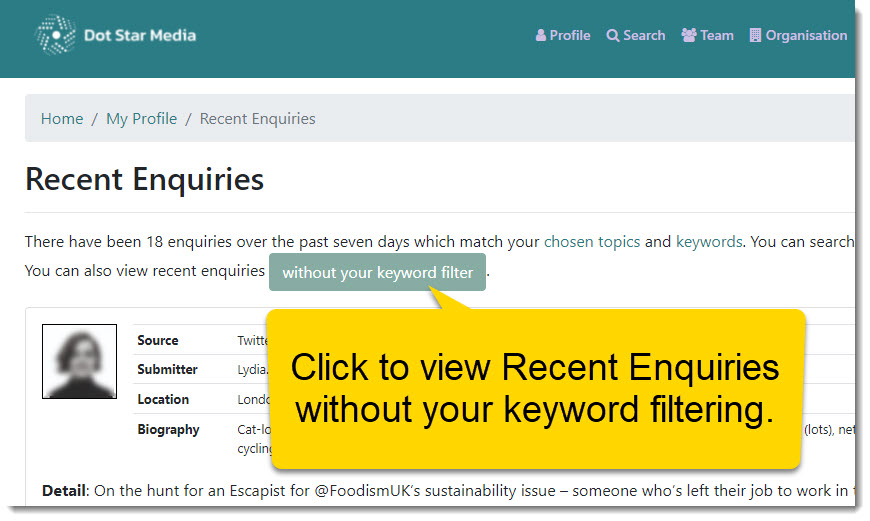 Clicking the keyword filter button shows all the requests that would have been delivered without your keyword filtering in place.

This makes it easy to see if you have missed any requests due to keyword filtering. You can scan through these requests to identify words to add to, and improve, your keyword list.
To see if the Dot Star Media request service might work for your business please register for a self-service no obligation free trial.