We have a new home on Twitter!
After six months of perseverance with Twitter's support staff, we were finally able to have @DotStarMedia transferred over to us on Saturday: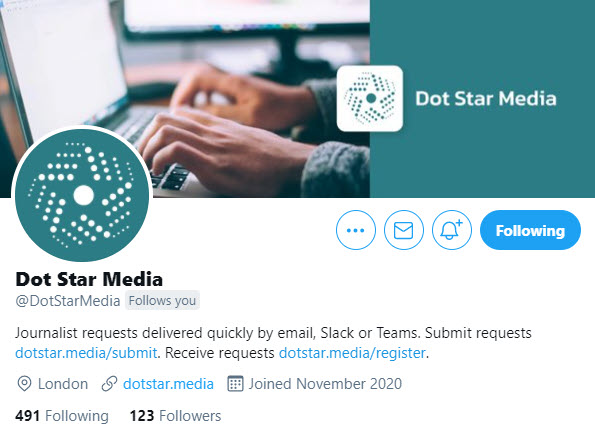 There was much rejoicing at Dot Star Media HQ.
If you were following us, no action is needed: you'll receive the same quality content as before. If you're not yet following us, now's a great time to do so.