It's been a few weeks since our last 'you spoke, and we listened,' post, so we've made this one a corker!
Here at Dot Star Media Studios, we've been going on and on about how much noise and spam there is on the wonderful journorequest hashtag, along with all the real gems. In the last seven days, there were 2011 'requests' (that's excluding the 6029 retweets!). Just 441 of those passed the Dot Star Media Litmus Test Of Greatness. Here's one of our graphs to help you visualise: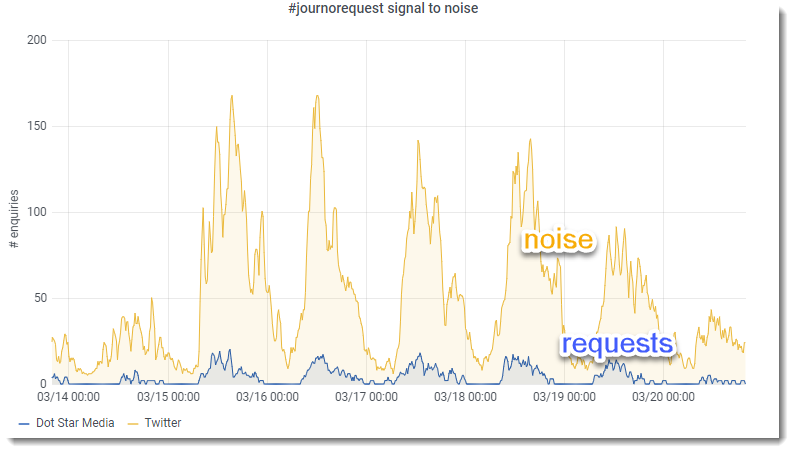 With our 'real-time alert' emails, one request equals one email. This is superb for the hot-off-the-press nature of most journalist requests. It's also perfect if you want to be at the head of the queue with your response. However, some of our subscribers told us 'the service is great, but I can't deal with so many emails!' 
You can of course reduce this substantially by using selective topics and adding some relevant keywords. All the same, some customers were still wanting…well, less.
So, you spoke, and we listened! Dan and I are delighted to introduce Journalist Enquiry Digests. These are groups of enquiries – filtered to your topics and keywords, of course – presented in a single email and sent at pre-determined times. They look a lot like this: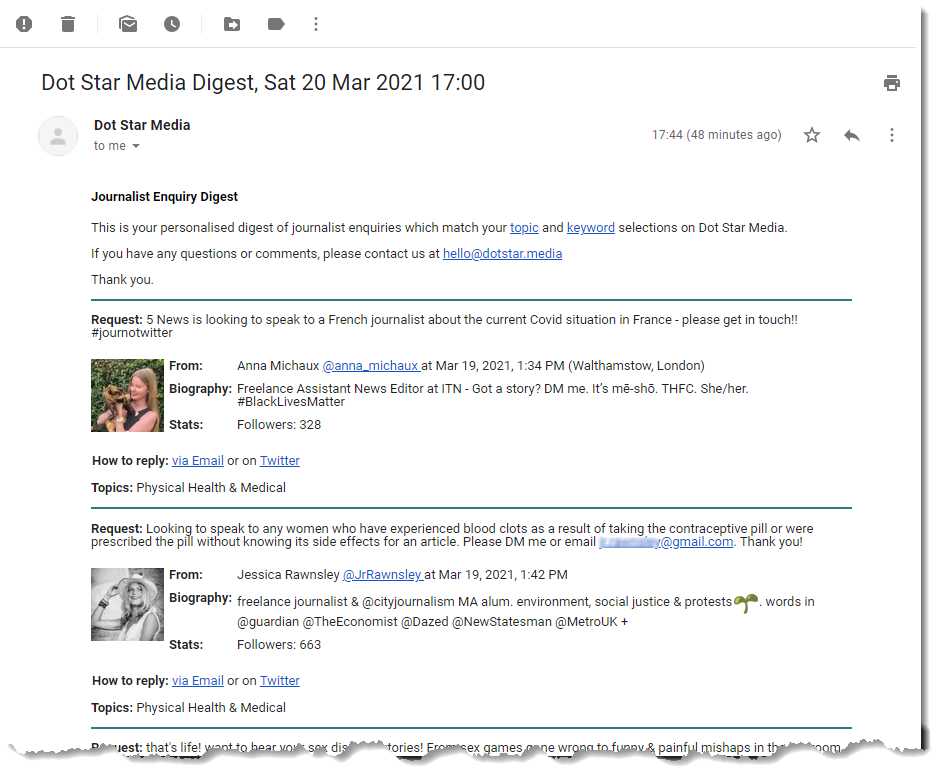 The digest settings are available on your profile page, and look like this:

This should cater for even the busiest people. By the way, the morning digest includes all requests since the previous day's last email, so you won't miss any of the overnight action.
As always, we'd be delighted to know what you think so please send us an email, or call.
If you've previously had a trial but want to check this out, please drop us a line and we'll get you set up with another brand new, totally free, no obligation trial.